Validating and Monitoring Vaporized Hydrogen Peroxide (VH2O2) Decontamination.
Designed exclusively for the pharmaceutical, food, and medical device industries, Apex products are tailor-made to meet your unique needs.
Why choose Apex Biological Indicators? Here's what we offer:
Unmatched Resistance: Our products feature the most resilient strain to VH2O2 processes, ensuring thorough decontamination of your manufacturing area.
Minimized False Positives: Say goodbye to unnecessary false positives! Apex biological indicator products are carefully designed to closely match the decontamination process, greatly reducing false positives.
Flexibility at its Finest: With our highly versatile portfolio, you can easily find the perfect match for your specific process parameters.
Whether you prefer self-contained biological indicators, packaged discs, unpackaged ribbons, or spore suspensions, Apex products offer the ideal solution for validating and monitoring VH2O2 decontamination.
Download the Product Overview of Apex Biological Indicators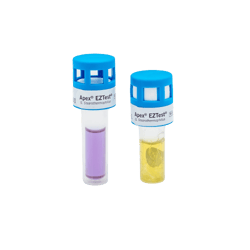 Apex EZTest®
Self-contained Biological Indicator
Available with G. stearothermophilus 12980
Easy to culture - no laboratory required
Dramatic Color Change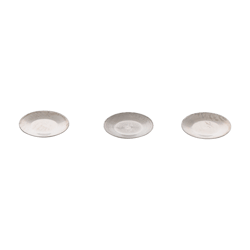 Apex Discs
Inoculated on grade 304 stainless steel carriers.

Size: 0.35″ diameter x 0.008″ thick.

Options: G. stearothermophilus 12980 or 7953, or B. atrophaeus 9372.

Tyvek® packaged indicators with hanging perforations and thumb notch.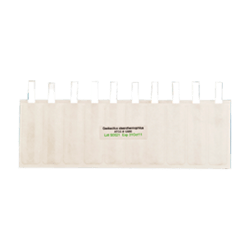 Apex Ribbons
Bare stainless steel ribbons measure (0.25″ x 2.75″)
Inoculated at one end
Available with G. stearothermophilus 12980
Convenient size and flexibility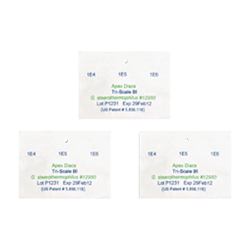 Tri-Scale Biological Indicator
One Tyvek package; three G. stearothermophilus 12980 populations.
Three carriers: 104, 105, and 106 spores; sealed separately.

For initial shakedown or validation of enclosures/filling lines.

Convenient to identify worst-case location(s) in enclosure