The MeCo™ line is designed to provide consistency between validation cycles by enabling controlled placement of the biological indicator and the thermocouple together.
NEW PRODUCT! Improved SIP Validation Results
MeCo™ functions as a device for the standardization of the sterilization validation process. It protects the biological indicator (BI) during the cycle, reduces the use of tape, and enhances reproducibility of the thermocouple (TC) and BI placement throughout the cycle. For use with Mesa Spore Strip biological indicator.
Provide consistency between cycles by enabling
controlled, reproducible placement of the biological
indicator (BI) and thermocouple (TC) together.
Increase robustness by providing ability to easily reach
most difficult to sterilize location per EP 9.2, ISO
17665-1 Annex D, ISO 11138-7.
Reduce contamination with secure placement which
eliminates loss or shredding of the BI and reduces stress
on the TC.
Distributed by Mesa; Manufactured by Tyglar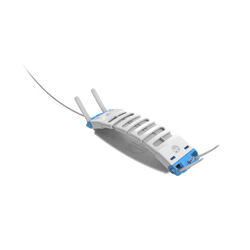 MeCo™ Flat
MeCo™ Flat Can be used on flat or concave surfaces with the aid of the MeCo Strip.
Reorder #: MC-FLT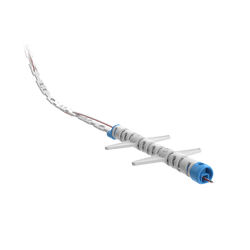 MeCo™ Round
MeCo™ Round can be used in pipelines with the aid of the MeCo Pusher.
Available in 4 sizes

0.75" (¾) piping, reorder #: MC-RND0.75
1.00" (1) piping, reorder #: MC-RND1.00
1.50" (1 ½) piping, reorder #: MC-RND1.50
2.00" (2) piping, reorder #: MC-RND2.00