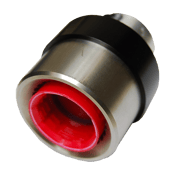 Universal Torqo Chuck

As an increased variety of closure designs have gained prominence and popularity in the industry, Mesa Labs has developed a new Universal Chuck to accommodate multiple serration patterns and cap sizes with a single change part.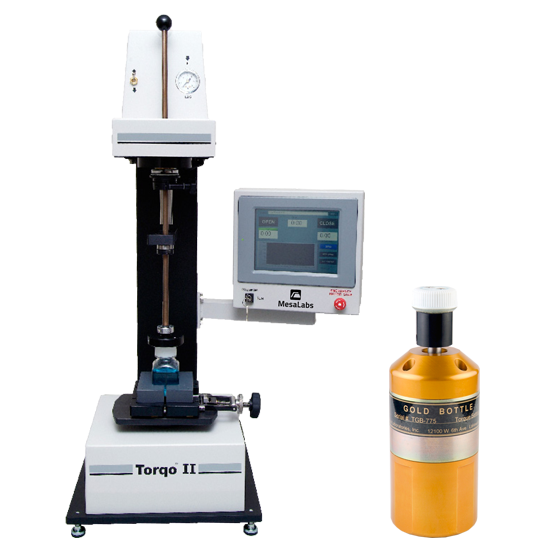 Gold Bottle

The Gold Bottle is used to verify the operational repeatability of your Mesa torque analyzer, and is constructed with high energy permanent magnets that can be pre-set at the factory to a customer specified torque value.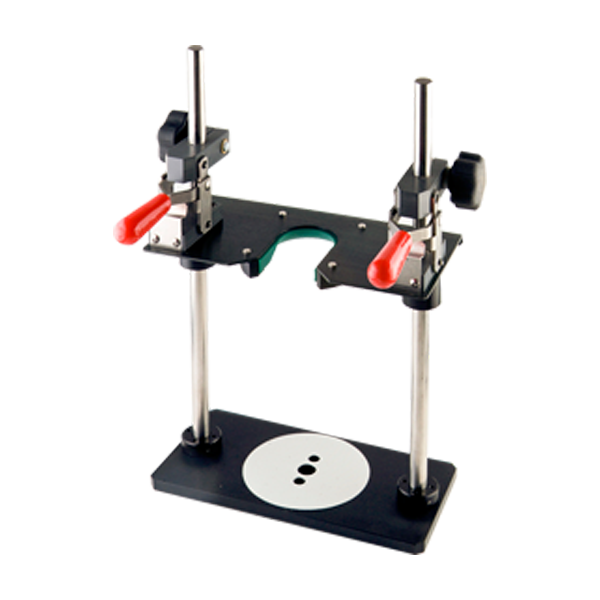 Beverage Bottle Clamp
The Model 1506 Beverage Bottle Clamp is a quick acting bottle holding device that can be easily adjusted to accommodate from 10 oz. to 3 liter bottle sizes.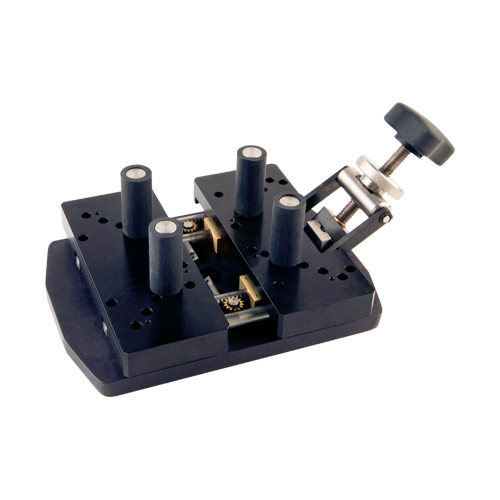 Quick Clamp Vise
The Model 1624 Quick Clamp Vise is an easy to use bottle holding fixture that combines the flexibility of a lead screw pin vise with the rapid loading and unloading of an over-center type clamp. This vise is capable of holding round bottles from 5/8-inch diameter to 6 inch diameter and square bottles from 5/8-inch to 6 inch. Short and long pins are available.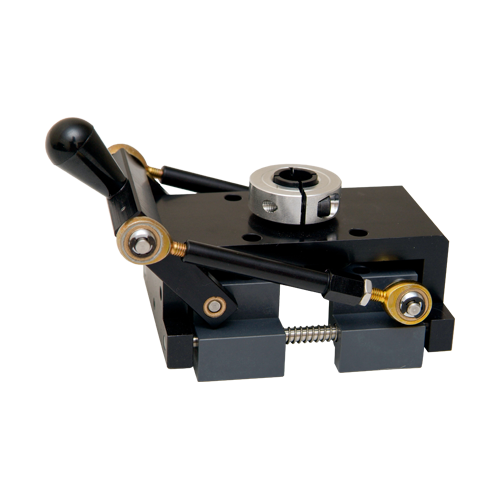 Slide Chuck (ROPP Closures)
The 1626 Slide Chuck can be used to torque test roll-on-pilfer proof (ROPP) caps which are commonly used to package product in the alcoholic beverage and wine industries. The unique jaw sets allow the chuck to grip the rolled on serration patterns of the cap in order to perfom both destructive and non-destructive torque testing.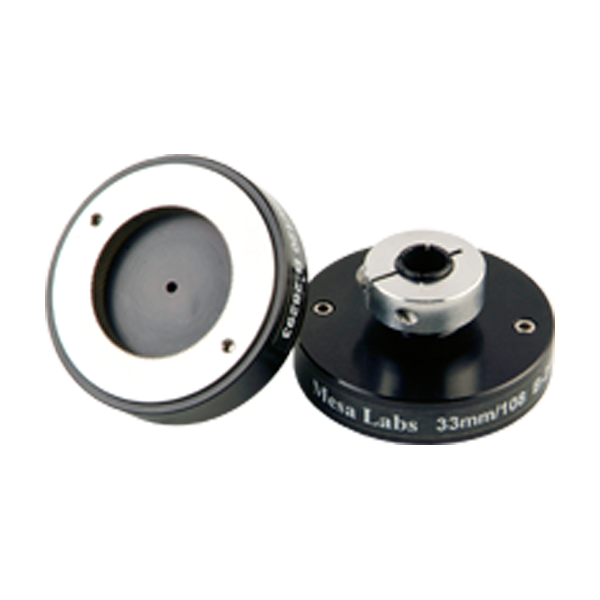 Closure Gripping Chucks
EDM Chuck Small (0-32MM)
EDM Chuck Medium (33-43MM)
EDM Chuck Large (44-63MM)
EDM Chuck X-Large (64MM+)
An EDM style chuck is used for gripping serrated caps with serrations that are greater than .006 inches deep but less than .030 inches deep.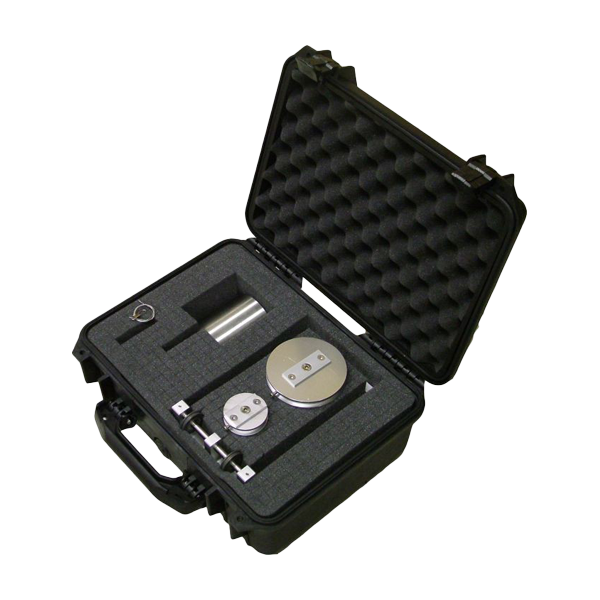 Torqo Calibration Kit
With a 1507 Calibration Kit, the accuracy of your Torqo can be verified or a complete on-site calibration can be performed by the user. Contained in this kit is a precision Calibration Disk, a ball bearing load support assembly and the necessary hardware to use this kit. The weights required for performing a calibration are not included in the kit but may be purchased from Mesa Laboratories, Inc.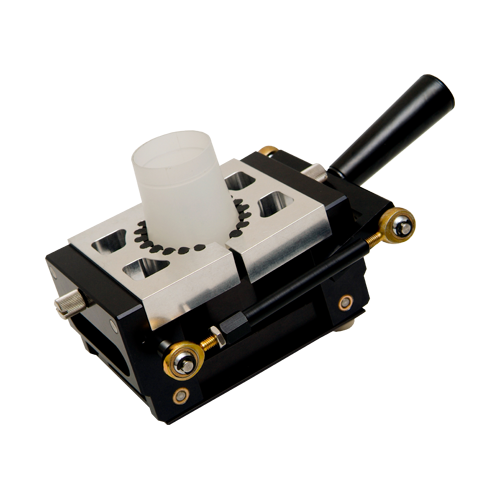 Yoke Chuck (for tall and odd shaped closures)
The Yoke Chuck extends our testing capabilities beyond the average continuous thread and Child-Resistant closures. This chuck can accommodate unusually tall and odd shaped closures such as finger tip sprayers/pumps and trigger sprayers/pumps which are commonly used in the pharmaceutical, chemical and cosmetic industries. The unique interchangeable jaw sets allow the chuck to grip virtually any serration patterns for cap diameters up to ~100mm.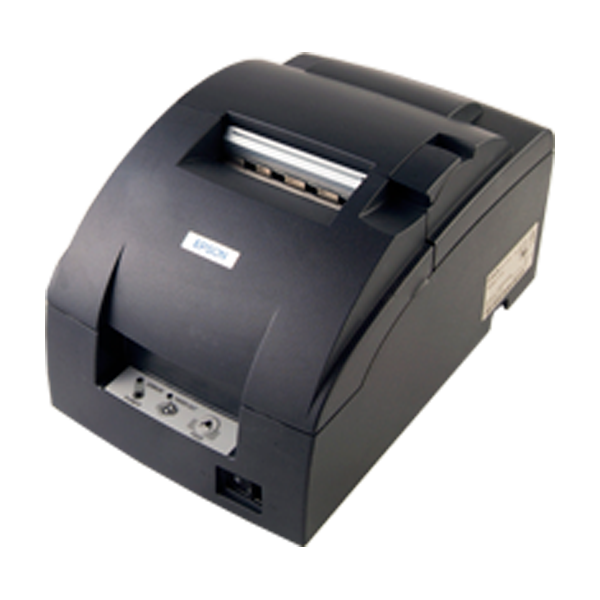 EPSON USB Printer for Torqo Model 1590
The following list of printed reports can be obtained from the Torqo: Header Information, Numerical Test Data, Summary Data, Graphical Data, X-Charts, R-Charts, Histograms, Current Machine Configuration, List of Currently Used Machine Numbers, Configuration and Calibration Data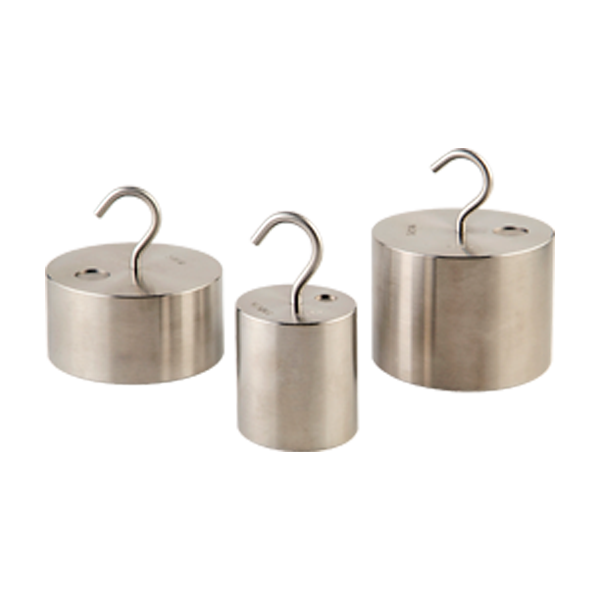 Torqo Calibration Weights
The weights required for performing a calibration are not included with the Torqo field calibration kit. The weights are sold as a separate item due to the fact that the size of the weights will vary depending on the torque capacity of the customer's Torqo system and in some cases the customer may already have the necessary weights on-hand.
Petaloid Base Plates
The petaloid plates are commonly used in the beverage industry in order to support the base of different sized products during torque testing. Mesa Labs offers numerous petaloid base designs which can accommodate a variety of different bottle shapes and sizes. The petaloid plates are used in conjunction with the 1506 Beverage Bottle Clamp.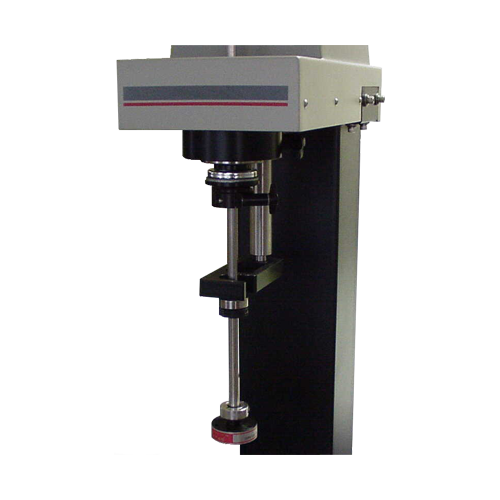 Child Resistant Closure Option
The Model 1605 Child Resistant Closure Option enables the Torqo to be used for measuring the removal torque on the child resistant type cap that requires a down force in order to be opened. An air supply with the ability to provide a minimum of 60 PSI is required for this option. Both an air filter and an adjustable air regulator are contained in this kit and permanently mounted to the drive cover. The installation of this option on a Torqo does not affect in any way its use on conventional bottles and caps.