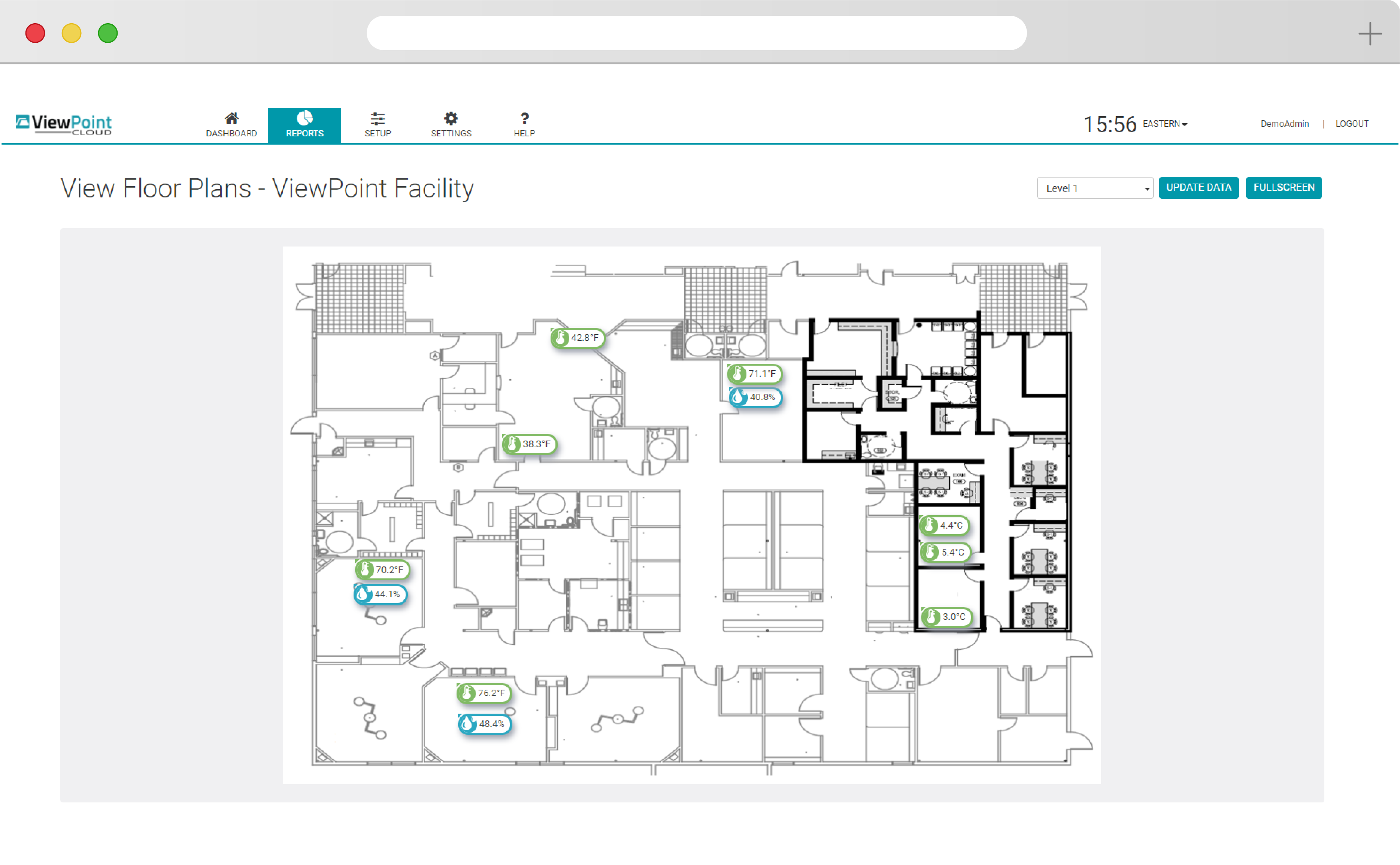 Flexible
See your entire scope of oversight immediately with ViewPoint Cloud's simple floorplan and overlay features. Build from an existing network, scale up with new hardware, or add new requirements and parameters to meet your evolving needs.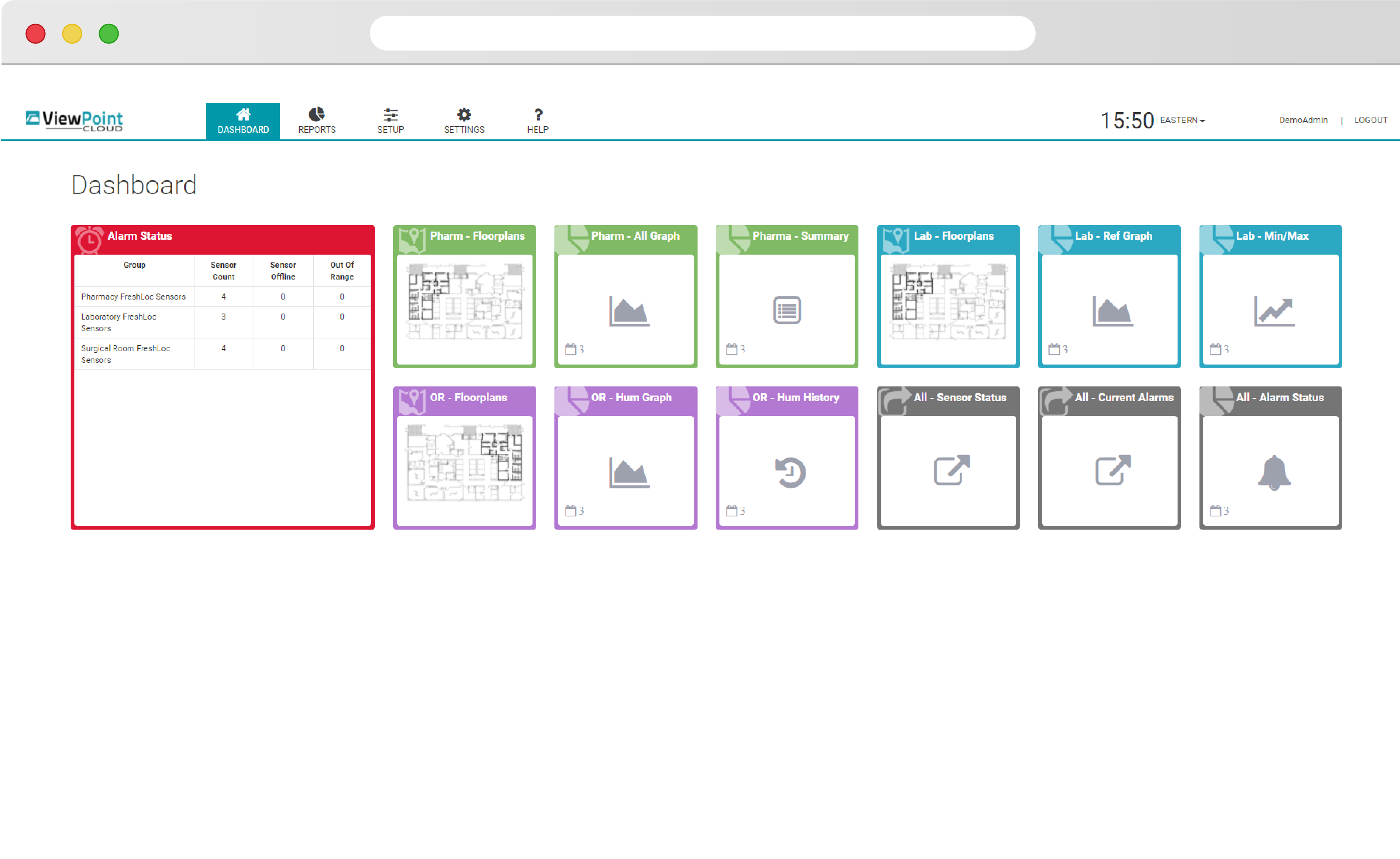 Easy
ViewPoint Cloud is easy to use, with intuitive drag-and-drop functionality and simple navigation that puts powerful insight at your fingertips. Quickly discern changes and set alerts that allow your team to react quickly to protect your products.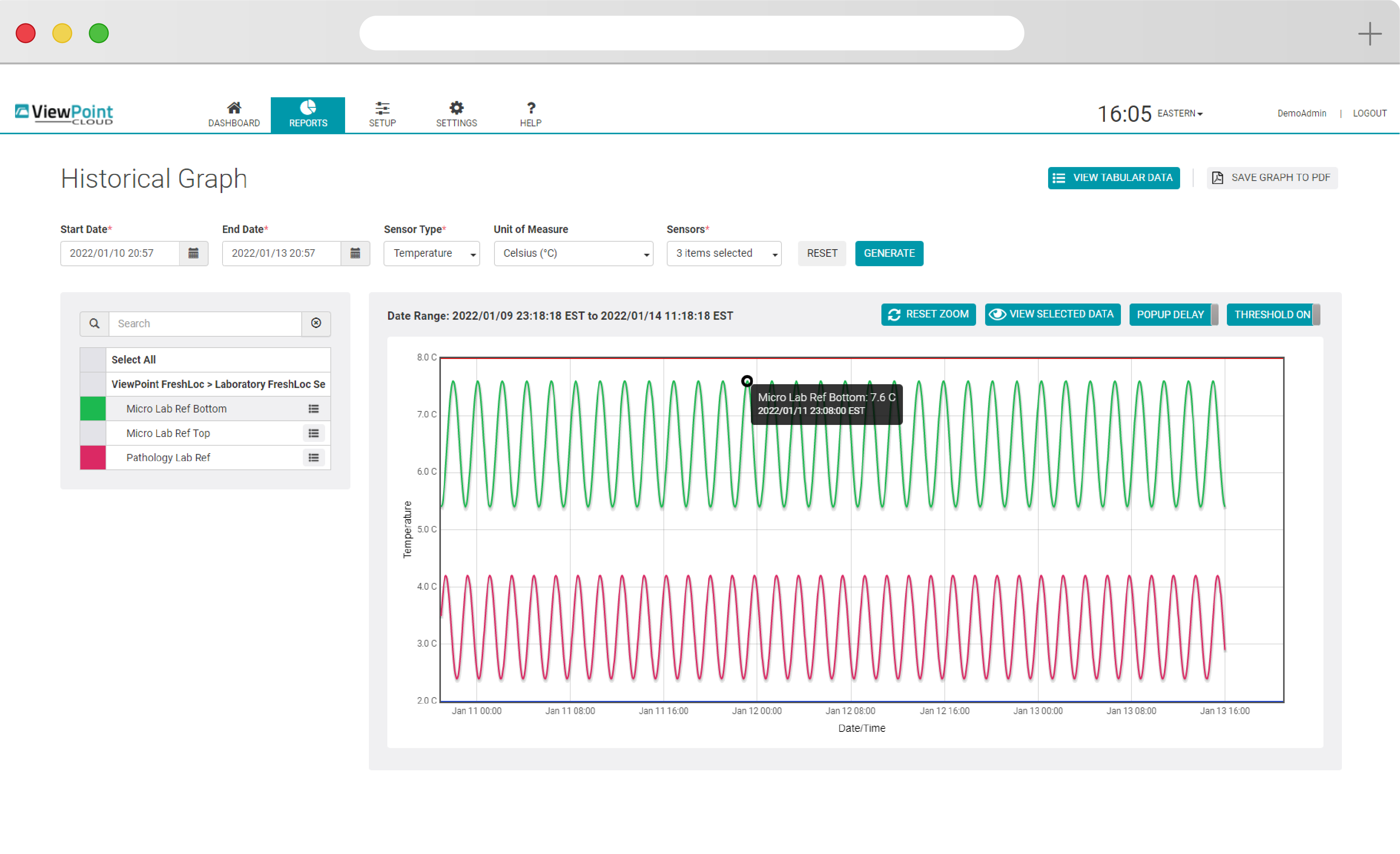 Convenient
Access ViewPoint Cloud any time, anywhere, from any internet-enabled device. Control multiple levels of access, manage system settings, analyze your data, and leave day-to-day technical management to the experts.
A: Cloud systems protect your network from downtime by distributing components across servers. The cloud system is centrally monitored and controlled so you don't have to worry about security, operating system, or software updates, and cloud system data is backed-up more regularly and stored longer without size restrictions. With cloud software, you can access your data from anywhere on any internet-enabled device.
A: ViewPoint Cloud is the software that stores, monitors, alerts, and reports on the data collected and sent by your sensors.
A: ViewPoint Cloud is compatible with 900MHz and Wi-Fi configurations.
A: A Comm Manager is a proprietary piece of Mesa software that translates data your sensors collect for use in ViewPoint Cloud. The Comm Manager stores your data points for extra system redundancy and provides a layer of https encryption between your sensors and ViewPoint Cloud.
A: To use ViewPoint Cloud with your VPx sensors, you will need to select a Comm Manager. VPx sensors cannot communicate with ViewPoint Cloud without a Comm Manager.
A: Mesa offers three types of Comm Managers:
Self-Hosted Comm Manager, using on-site servers you set up and maintain

Thin-Client Comm Manager, using on-site servers provided and set up by Mesa, and maintained by your team with remote access support from Mesa

Cloud-Hosted Comm Manager, hosted, serviced, and maintained by Mesa on your behalf