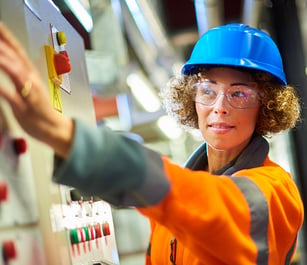 If an auditor discovers that the raw materials, in-process materials, finished products, or components you're responsible for storing or transporting have not been maintained at the correct environmental conditions and you did not complete a temperature map, your company could be exposed to regulatory sanctions or even be forced to recall products.
What is a temperature mapping study?
Temperature mapping studies document temperatures within defined areas where temperature-sensitive products are stored or shipped. Depending on your operation, your map may include anything from small refrigerators to transport trailers to large warehouses.
What can we do with the results?
Far from just a check-the-box exercise, a good temperature mapping study empowers your team with the knowledge and insight to improve your processes and environments – reducing risk, protecting your company from loss, and avoiding costly audit findings in advance.
What does a temperature mapping study include?
Many companies lack the time or expertise to conduct a useful temperature mapping study on their own. Partnering with Mesa Labs gives you access to our experience and proven methodology, so you come away from the temperature mapping study with actionable results.
Our process includes:
Mapping protocols adapted to the unique needs of your environment

Using calibrated and independent NIST-traceable temperature mapping equipment like wireless data loggers that can reach the tightest spaces without hardwiring
Documentation of environmental conditions that identify the temperatures recorded over the life of the study, and the thermal variations within the studied areas at any given time

Calculation of mean kinetic temperature (MKT) within each unique area being studied

Multi-seasonal comparisons that can include winter, summer, spring, and fall

Pre-qualification studies that can pave the way for new or expanded storage areas

Identification of locations within the studied area that demonstrate high and low temperatures (hot and cold spots) as compared to the desired temperature range for the area
Location of temperature collection points for on-going monitoring

Follow-up with your staff to address any adverse situations identified as part of the study
Using the right temperature mapping equipment makes all the difference. One of the best ways to ensure that your facility and products stay within the right ranges is to use the right equipment. Mesa Labs data loggers are designed to fit even the most demanding standards and the tightest spaces. No matter what you're protecting, we can help.