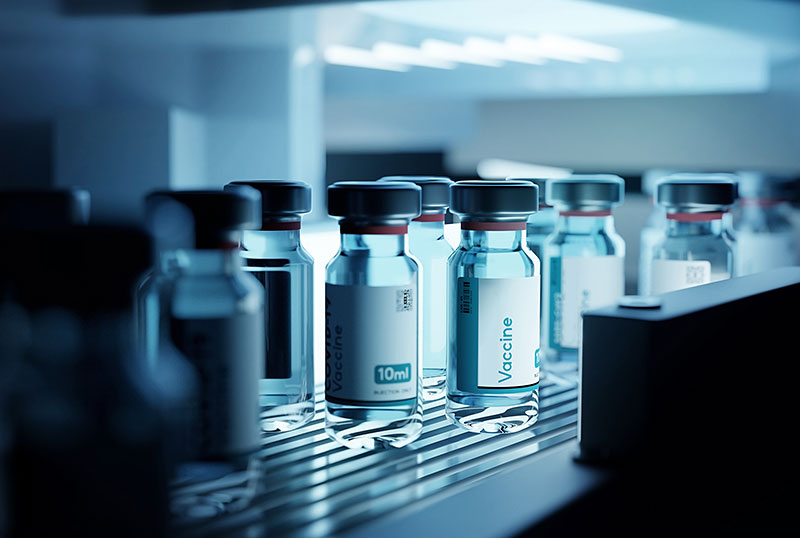 Managing Vaccines for Children (VFC) compliance
If your facility stores vaccines, maintaining compliance with Centers for Disease Control and Prevention (CDC) requirements for proper transport, handling, and storage of vials is critical for patient health and safety. The CDC's additional requirements for all vaccines for children (VFC) suppliers tightened those restrictions and has significant impact on how facilities monitor temperature and other parameters during transport and storage.
Vaccine cold chain monitoring
Ensuring that your vaccines are uncompromised requires advanced monitoring and around-the-clock oversight. When it comes to vaccine potency, appearance is not always a reliable indicator, and condition changes require immediate corrective action.
Effective vaccine cold chain monitoring encompasses a wide range of activities, including:
Data logging

Asset monitoring

Temperature and transport mapping

Qualification

Validation

Package design

Testing
What you need for VFC compliance
To accomplish these tasks and stay compliant with CDC guidelines, you'll need NIST-certified calibrated probes, a digital data logger, and a digital display on the outside of your storage unit. You may also be required to monitor the temperature of the room or rooms where you keep vaccine storage units.
Your legacy equipment may meet some of those requirements, but for many facilities, upgrading to a digital display and more robust record-keeping is key to maintaining VFC