6 Reasons to Use Biological Indicators During Your Sterilization Cycle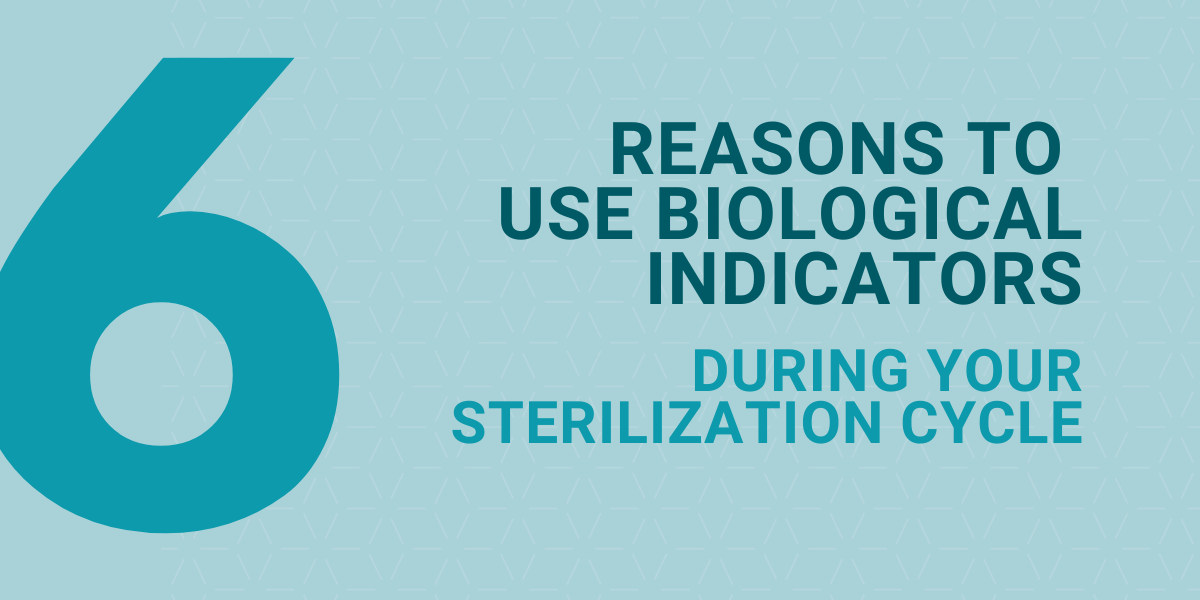 The use of biological indicators (BIs) in sterilization monitoring is often overlooked, leading to misconceptions about their necessity. In this blog post, we will explore the importance of BIs and why they should be an integral part of any comprehensive sterilization program.
Comprehensive Monitoring Tool

BIs integrate lethality and respond to conditions

not directly measured

during sterilization cycles, providing critical insights.
Temperature and pressure data alone may not capture all factors that can affect sterilization efficacy.



Parametric Release and Limitations

Parametric release relies on extensive physical data, but it may not consider all critical process parameters.
BIs compensate for limitations

of physical data by assessing sterilization efficacy based on biological results.



Risks of Relying Solely on Physical Data

Physical data from probes presents inherent risks due to device limitations.
Regular recalibration and probe failure considerations are necessary for accurate monitoring.



The "Check Engine" Light Analogy

BIs serve as a continuous monitoring system, similar to a "check engine" light in a car.
Sterilizers can fail despite seemingly normal conditions, emphasizing the need for ongoing monitoring.



Prudent Approach: Combining Physical and Biological Measurements

A comprehensive sterilization program requires both physical and biological measurements.
BIs offer biological confidence by integrating all critical process parameters.
Ignoring biological monitoring can lead to non-sterile outcomes and downstream issues.



Cost-Effectiveness and Insurance Policy

BIs are cost-effective compared to potential recalls or non-sterile issues.
Using BIs alongside advanced instruments ensures comprehensive sterility assurance.
In sterilization monitoring, biological indicators play a crucial role that should not be overlooked. Integrating BIs with physical data provides a comprehensive approach to ensure sterilization efficacy and patient safety. By understanding their unique capabilities and limitations of physical data, organizations can establish robust sterilization programs that prioritize quality and integrity.